Back to Our Members (public)
Organization Overview
ABOUT CCA SPORTS
WHERE WE PLAY. WHERE WE SOCIAL.
Since 1994, CCA has operated as Indu s premier organizer of adult sport leagues, fun-filled social and corporate events, and adult sports tournaments. Circle City Athletics started with flag football and has transformed into the largest adult intramural sports operation in the Indianapolis-area. With offerings of 20+ different sports and tournaments to 25,000+ participants over the last 28 years, we provide a variety of intramural sports for every level of play and interest. We are always seeking new ways to grow our leagues and help you enjoy the seasons.
Locally owned and operated, we are constantly working to provide unforgettable intramural and social experiences for our community. Our signature events, including Santa Stumble, St. Practice Day, the CCA New Year's Eve Party + more, offer many opportunities to socialize in Indy!
We understand that you work hard during the week, and CCA wants you to be able to play harder -- whether that be in one of our leagues, or at one of our many social events.
CCA would like to thank all of our participants, sponsors, Indy Parks, and all who have helped us over the years. We are always looking for great organizations to get involved with, and we couldn't do it without you. Your comments and suggestions are welcome at any time. Let us be the escape in your everyday routine!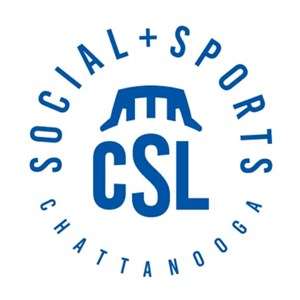 Chattanooga Sports Leagues
CHATTANOOGA, TN

Member
---
Location(s)
Sports Offered
Basketball, Bowling, Dodgeball, Flag Football, Kickball, Pickleball, Soccer, Softball, Tennis, Volleyball